World Premiere in Watch making!
ScaccoMatto GMT3
The Pocket Watch of the 21st Century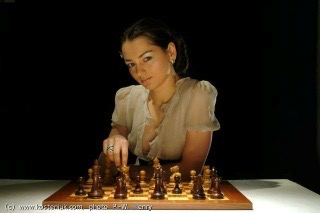 Alexandra Kosteniuk the Russian 12th World Chess Champion and Pasquale Gangi, Italian creator, combine to give birth to a big premiere in watch making, an object of art which is at the same time a pocket watch GMT 3 Time Zones and a system of timing of games of chess.
ScaccoMatto GMT3 Check mate. The watch imagined by Pasquale Gangi got it snamesinceit is directly inspired from the world of finance for its time zones and of from the game of chess.
It was born from a meeting between the young Queen of world wide chess, who was looking for an original present for a Russian personality, and the Italian creator, originator of innovative plans.
Next to traditional and well establi shed watch making, ther eisalways place for a creativ eadventure!
Strong in this conviction, both associates manage today to surprise us with the irtotally new concept, based on a mechanical movement with manual, double barrillet reassembly: a pocket watch GMT3 with three time zones, adjust ableret rogressive date by a mono-tappet and indication of the power reserve (120 hours), linked to a system of timing of games of chess, patented.Entirely conceived, developed and produced according to the criteria of the high Swiss watch making.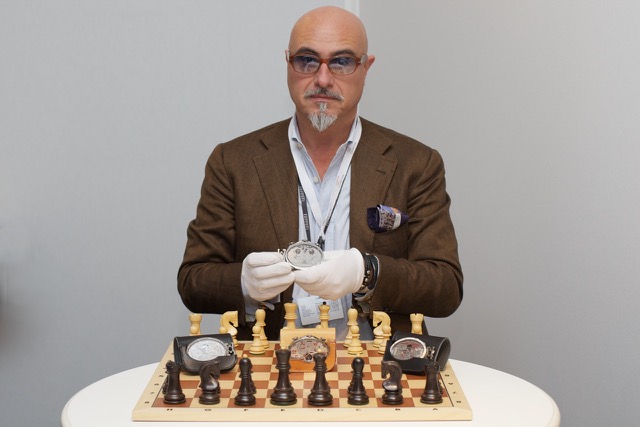 The aesthetics of the chosen materials, titanium for the first edition, nothing was left a side for the manufacture of ScaccoMatto GMT3, to result in the creation of an objectne verseenbe fore, impressive, powerful and charged with emotions.
"The world of chess fasc inates me. It demands count less qualities fromits supporters.
It is made at the same time of reflexion and strategy, subtlety and boldness, patience and brutality. It is linked to the world of the powerful, of the leaders. To be able to control a chess game, is to be the master of time! That is what we wanted to express in ScaccoMatto GMT3″, "I am delighted of the collaboration with the Queen of Chess, who representsat the same time beauty, youth and intelligence, which are qualities which fit perfect lyour exclusive and innovative creation" comments Pasquale Gangi.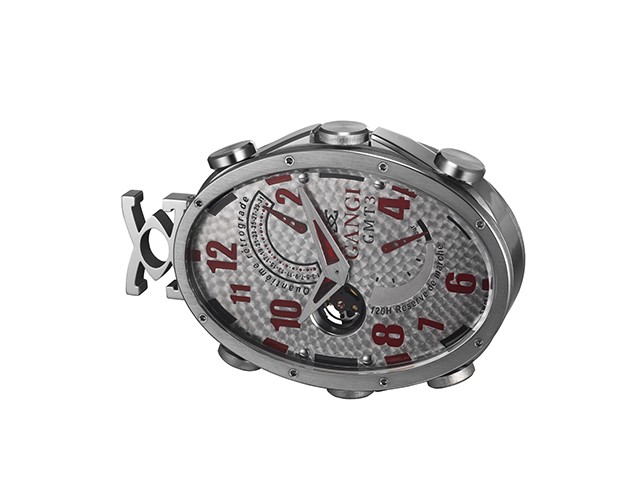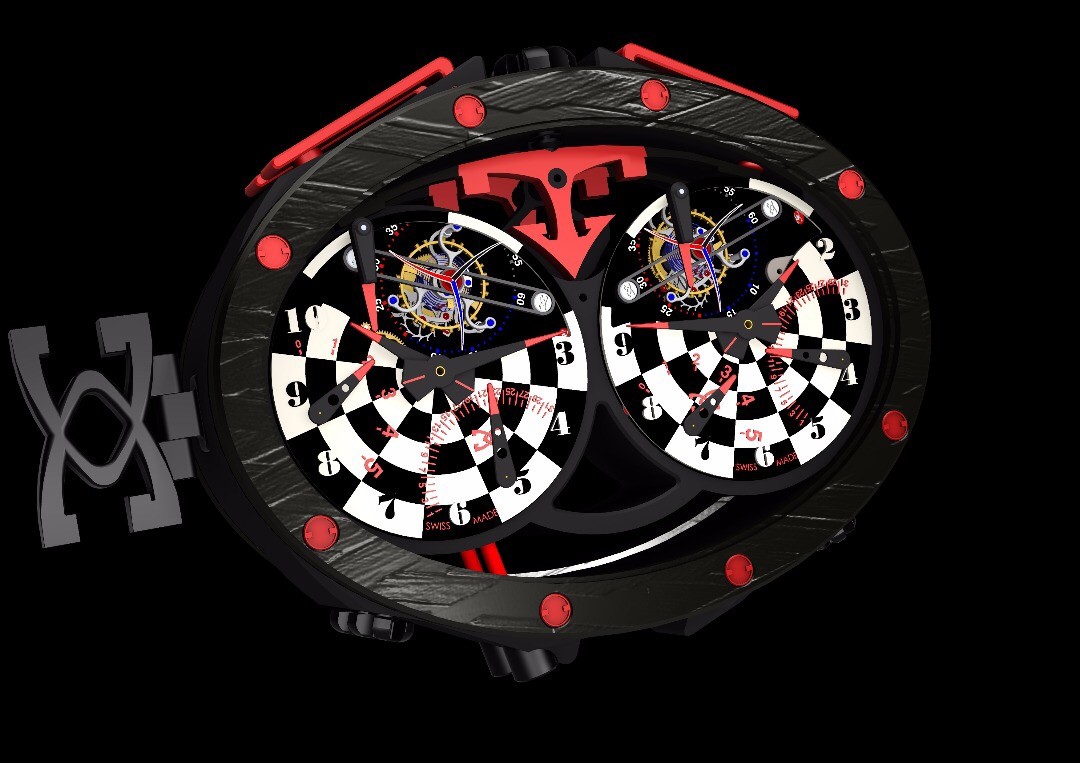 ScaccoMatto GMT3 is already available on the market. Every single piece is unique, is signed Gangi and Alexandra Kosteniuk. 
ScaccoMatto GMT3 – Double face Price on request. 
Signed : Alexandra Kosteniuk the 12th, russian lady world chess champion 
3 time zone indication 
1st, Minute and hours, visible balance, power reserve 120 hours indication,retrograde date, twin barrels, manualwinding, 34 jewels 
2nd ,chess game timer or second and third time zone, minutes and hours Flags indications, visible timer, power reserve 2×120 hours, 2x twin barrels, Manual winding, 2×34 jewels.Titanium, limited series
Gangi brings innovation and creativity in watch and jewelry creation . . .